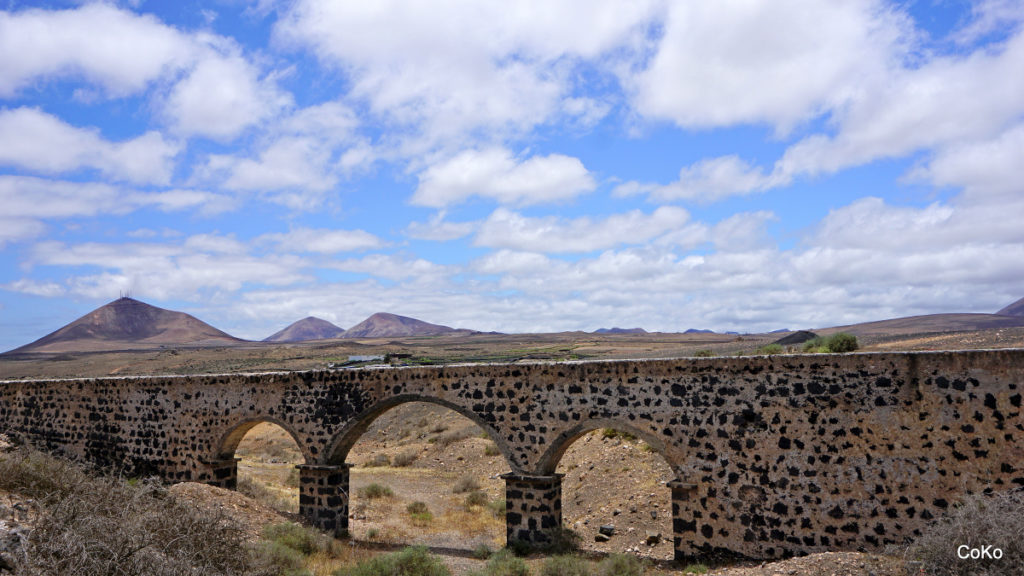 This hike is divided into two parts. Both stages are absolutely unique, both scenically and because of the historical background. On one part of the hike we move in the extremely charming area between Nazaret and Tahiche. Impressive views in the interior of the island, in the context of the development of Lanzarote. Geologically very interesting here is also the black lava flow of the volcano Nueces, which will accompany us part of the way.
Part 1: historical development part 1 – "Oigue"
In the second part of the (circular) hike we walk along the Risco de Famara with fantastic views of the Risco, the bay of Famara and the offshore islands of the Chinijo archipelago. Again, the hike is peppered with lots of interesting information about the island's economic development, flora and fauna, and life in general a hundred years ago.
Tours off the beaten tourist track are our passion. This tour focuses on the economic development – under meager conditions. Even without interest in the historical details you will experience something very special here. Lanzarote feeling.
Part 2: historical development – Canal Famara
Distance: 2 walking stages of 3 km and 6,5 km, total approx. 9.5 km (these two stages can also be presented separately – see historical development part 1 – "Oigue" and Part 2: historical development – Canal Famara
Duration: in total approx. 6 hours (incl. driving time)
Difficulty: 2 out of 5; If you are afraid of heights, please let us know in advance. Thanks.
Terrain: 2 out of 5 – You should be able to walk stably on uneven ground.
Price: 64 € p.p.
Meeting point: Teleclub Nazaret
Arrival with your own or rented car – pick up for an extra charge.
Refreshment possible afterwards – participation is optional.
You should have the following with you: Sun protection, sufficient water (approx. 1 l per person), snack, a light jacket – if it gets windy, photo equipment, sturdy shoes/closed shoes
Please note: there is no possibility to buy drinks or snacks on the way.