Note: We have to apply for a permit from the Cabildo in advance for this tour. Therefore, we can only offer this tour with a corresponding lead time (4 weeks). So please book in time.
We dive into a part of the lava tunnels of "Monte Corona" in the north of the island, one of the longest lava tunnel systems on earth, which is about 13,000 – 15,000 years old.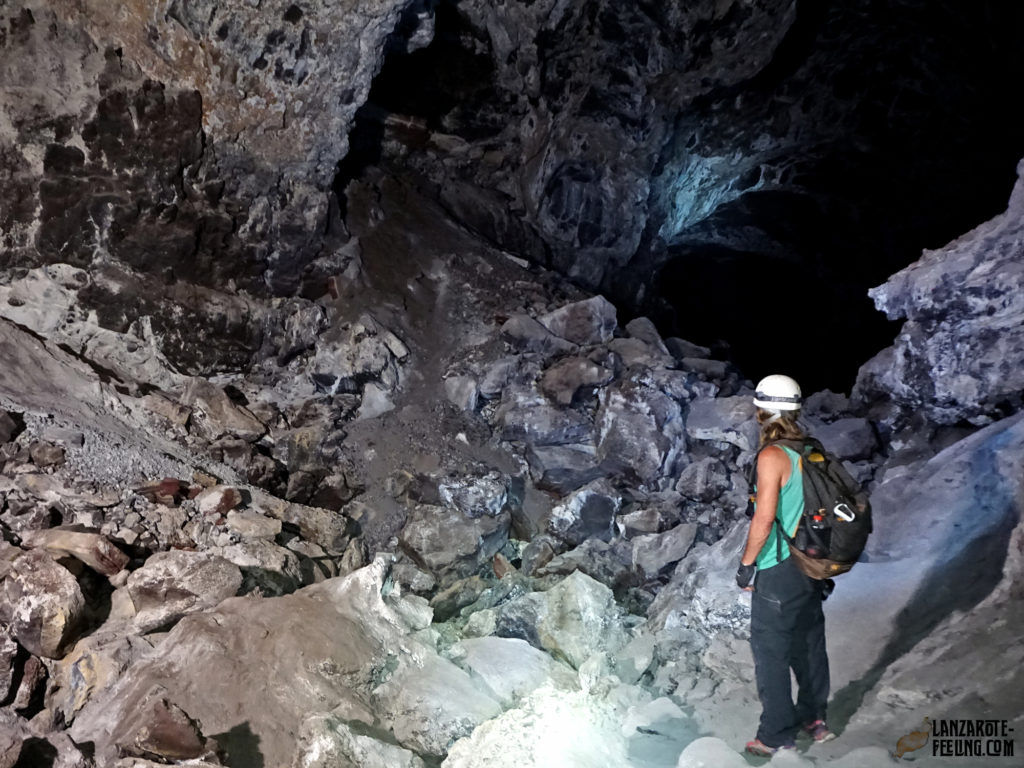 Even those who can claim to have already learned, hiked and seen a lot about the fascinating world of the volcanoes in Lanzarote will surely experience something completely new and absolutely spectacular here.
We enter the lava tunnel of volcano Monte Corona. The second longest lava tunnel system of the earth and approximately 13.000 – 15.000 years old. We walk and/or climb, partly through a section of this tunnel of a length of approximately 2 km, which in other parts also accommodates the Cueva de los Verdes and Jameos del Agua.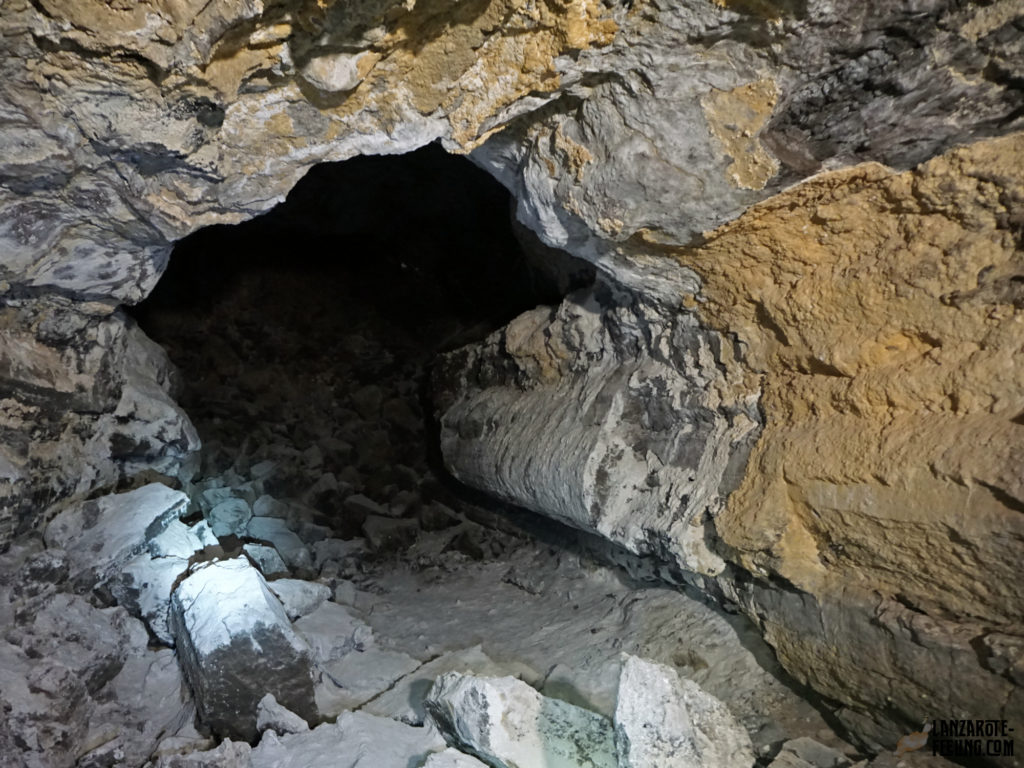 This world without (natural) light, in the bosom of lava will offer you an unforgettable experience "Lanzarote-Feeling" at it's best.
Total duration: about 3 hours incl. breaks
Net walking time: almost 2 hours underground and one hour return
Distance: 4.5 km, of which about 2 km underground
Terrain: 3 out of 5 underground – with helmet and headlamp, sometimes climbing over rocks and scree; you should not be afraid of heights or claustrophobia and be able to walk stably on uneven ground
Difficulty: 4 of 5 – see below
Equipment: Helmet + headlamp (can be rented from us for a fee of € 8,–)
Sturdy shoes/closed shoes, sufficient water (approx. 1 l per person)
(cycling-)gloves may be helpful but not necessairily
Meeting point: gas-station Arrieta
Price: €45,– per person
Arrival with your own or rented car – pick up for an extra charge.
Refreshment possible afterwards – participation is optional.
You should have the following with you: Sun protection, sufficient water (approx. 1 l per person), snack, a light jacket – if it gets windy, photo equipment, sturdy shoes/closed shoes
Please note: there is no possibility to buy drinks or snacks on the way.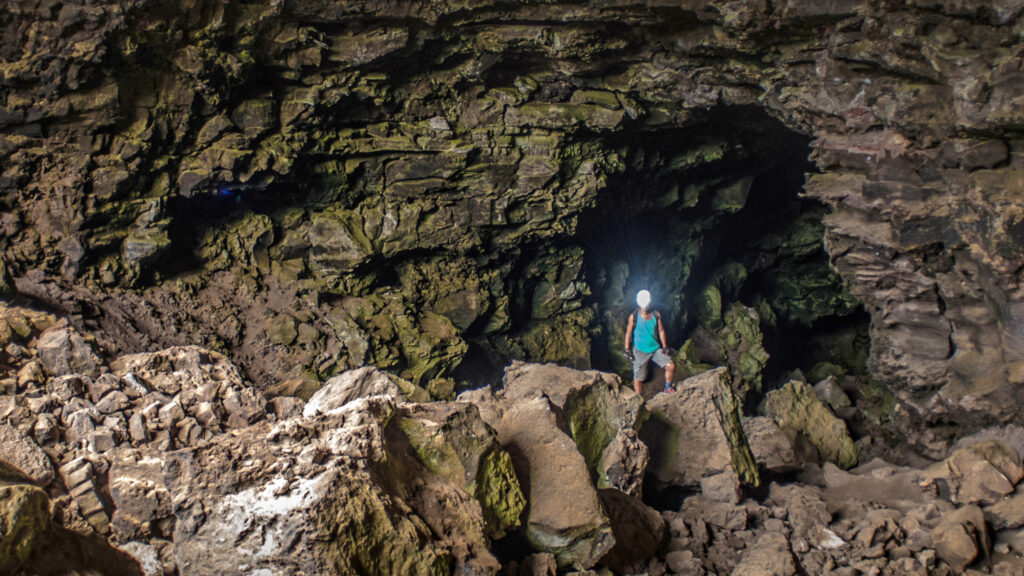 Spectacular moments guaranteed
Please note that we only offer you this hike if you have already done any other cave-hikes with us, so that we can assess you and your abilities and do not overstrain you. If you don't know (yet) if you are up for this tour, we have another, smaller cave hike on offer.