Note: due to restrictions on some parts of this excursion we can't offer this tour currently. Temporarily we recommend as a similar excursion: Tinguaton, Volcanoes and Wine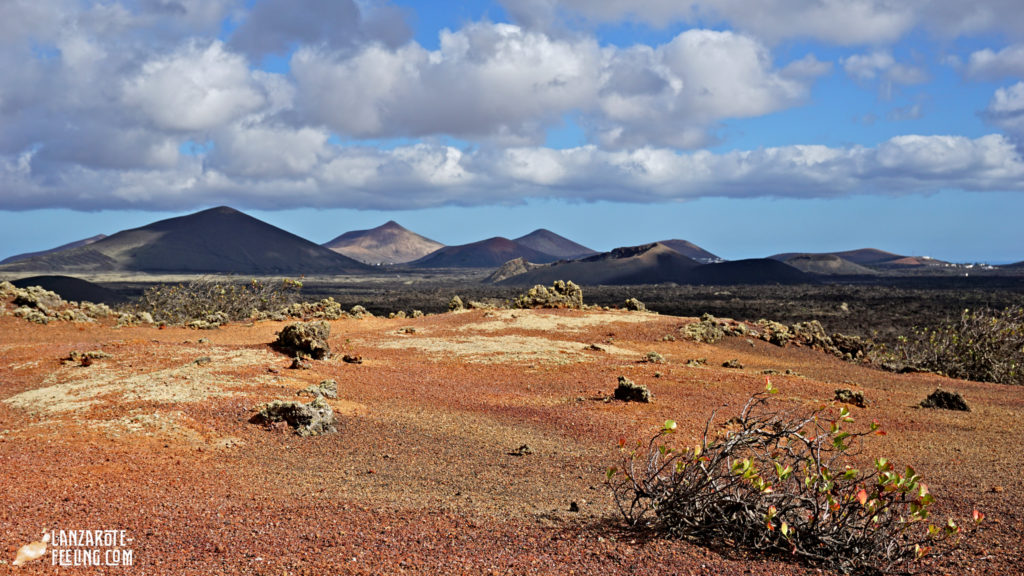 We meet near Tinguaton, from where we take a gravel road straight into the heart of Timanfaya. We start our hike at the foot of a young volcano and walk on Picon (with a slight ascent) along an impressive lava river. The first absolute highlight is already waiting for us there. Let us surprise you!
Now we continue along the flank of the volcano Señalo, where a colourful and unexpectedly varied lava landscape awaits us. The many different, bizarre structures created by the volcanic eruptions in the 18th century invite you to take pictures. Now we also have a close look at one of the numerous "side craters" of the volcano. We can marvel at how many different ways there are for the lava to leave a volcano – thus forming interesting elements of the landscape. The further round trip takes place on the other side of the caldera, where easy terrain and a fantastic landscape with great views awaits us.
This landscape stimulates your imagination, touches your soul and makes you feel calm and devotional. A completely different world…
Note: The duration of barely 4 hours is due to the fact that there is so much to see and the participants get detailed explanations about plate tectonics, geology and volcanism and of course also about the many specialities of Lanzarote. In particular, the colourful structures in front of us are explained in detail in an entertaining but nevertheless scientific way.
Promise: This will be one of the most unforgettable tours you have ever experienced! If you think that lava landscape consists only of monotonous black rock and quickly becomes boring, we will teach you a better one today.
Length: about 6 km
Duration: approx. 4.5 hours including breaks
Terrain: loose scree and lava/picon – you should be able to walk stably on uneven ground. This hike should also be feasible if you are afraid of heights, but please let us know in advance.
Price: €56,– per person
Money back guarantee if you don't like it.
Meeting place: Parking lot near Tinguaton
Arrival with your own or rented car – pick up for an extra charge.
Refreshment possible afterwards – participation is optional.
You should have the following with you: Sun protection, sufficient water (approx. 1 l per person), snack, a light jacket – if it gets windy, photo equipment, sturdy shoes/closed shoes
Please note: there is no possibility to buy drinks or snacks on the way.