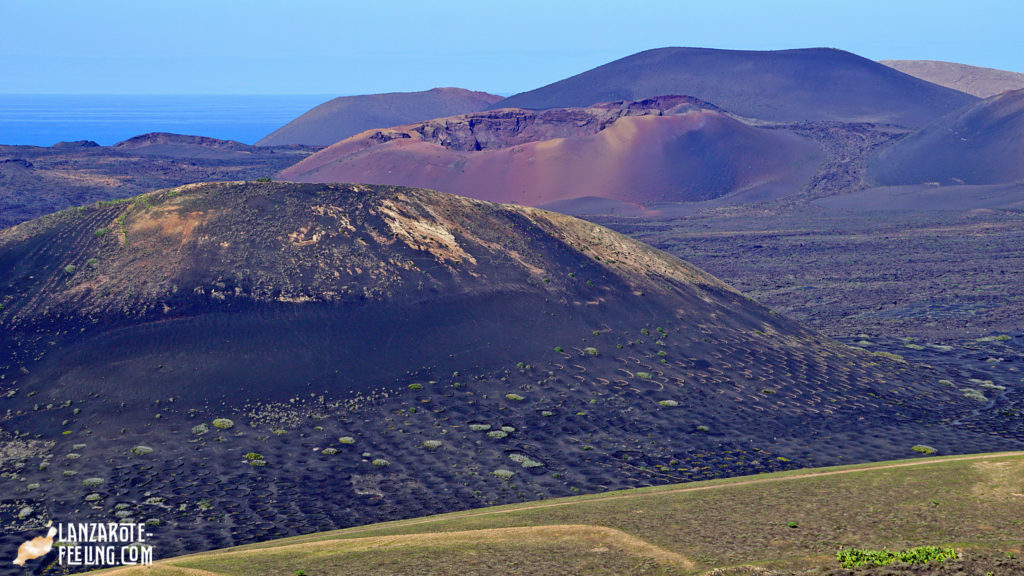 After a short climb, we hike on an unpaved road over the crater rim of an old volcano. The crater is covered with vines and offers fantastic photo opportunities from all sides.
As we walk a large loop, we see (with good visibility and nice weather) many different parts of the island: Arrecife, Puerto del Carmen, Ajaches, Uga-Yaiza and the blaze of colour of the Fire Mountains (Timanfaya).
On our way we learn a lot about the flora and fauna of Lanzarote, the viticulture that directly surrounds us and we also have the best view of the incredible landscape of La Geria with its Socos, which is unique in the world.
Of course, we also go into the volcanic eruptions of 1730-1736 that created much of the landscape we can see from here.
Total time: 3 hours
Net-walking time: 1 hour 30′
Distance: ~ 5 km
Terrain: 1/5 slightly up and down on rocky ground and "picon"
Difficulty: 2/5
Meeting point: will be agreed upon individually
Price: 39,– €
Arrival with your own or rented car – pick up for an extra charge.
Refreshment possible afterwards – participation is optional.
You should have the following with you: Sun protection, sufficient water (approx. 1 l per person), snack, a light jacket – if it gets windy, photo equipment, sturdy shoes/closed shoes
Please note: there is no possibility to buy drinks or snacks on the way.