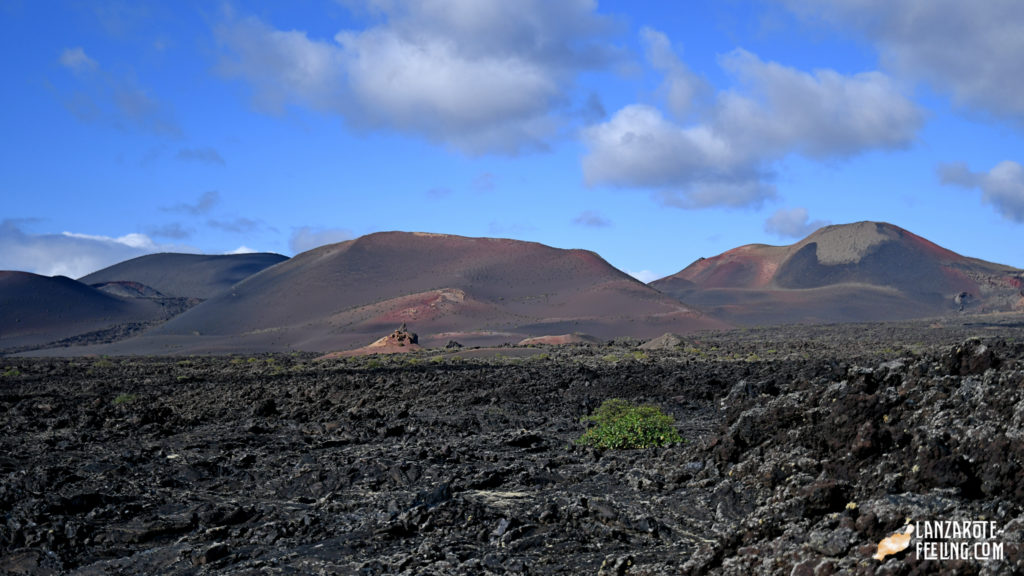 Exclusive hike through La Geria and the lava fields bordering the Timanfaya National Park.
We start in La Geria and walk first on farm tracks at the foot of the volcano Diama along the wine fields. Of course we will go into the different aspects of farming in the UNESCO World Heritage Site before we dive into the lava of the eruptions of 1730-1736.
As we will be travelling on private land at the edge of the National Park, this excursion cannot be booked with any other provider or done on your own.
Thus, we really walk right through the lava of the eruptions of 1730-1736 and are fascinated by this bizarre landscape.
We would like to explicitly point out that some passages (approximately 2 x 500m) over the sharp-edged lava can be a challenge for the participants.
On this excursion we will also explain to you the volcanism of the Canary Islands in general, but also the peculiarities of the eruptions on Lanzarote in the 18th century.
Total duration: 3 hours 30′
Net walking time: 2 hours
Distance: approx. 6km
Terrain: 3 out of 5 you should be able to walk stable on uneven ground
Difficulty: 3 of 5
Meeting place: Bodega Rubicon/La Geria
Price: 39€
Arrival with rental car – pick up for an extra charge.
Refreshment possible afterwards – participation is optional.
You should have the following with you: Sun protection, sufficient water (approx. 1l per person), snack, a light jacket – in case it gets windy, photo equipment, sturdy shoes/closed shoes
Category: Hiking / medium difficulty