"Easy circumnavigation" of Montaña Blanca, in the center of Lanzarote, and walking into Barranco Negro.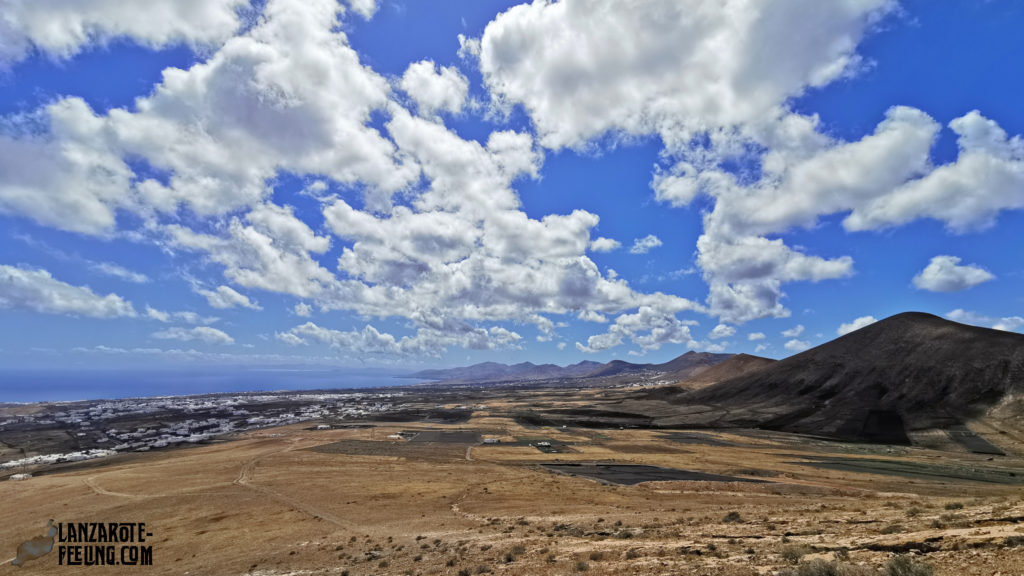 We start this hike in the small village of Montaña Blanca, which we leave in southern direction on a track road. First we enjoy the wide view over Güime, Arrecife and Playa Honda and after about 2 km we reach as a first highlight the "Barranco Negro".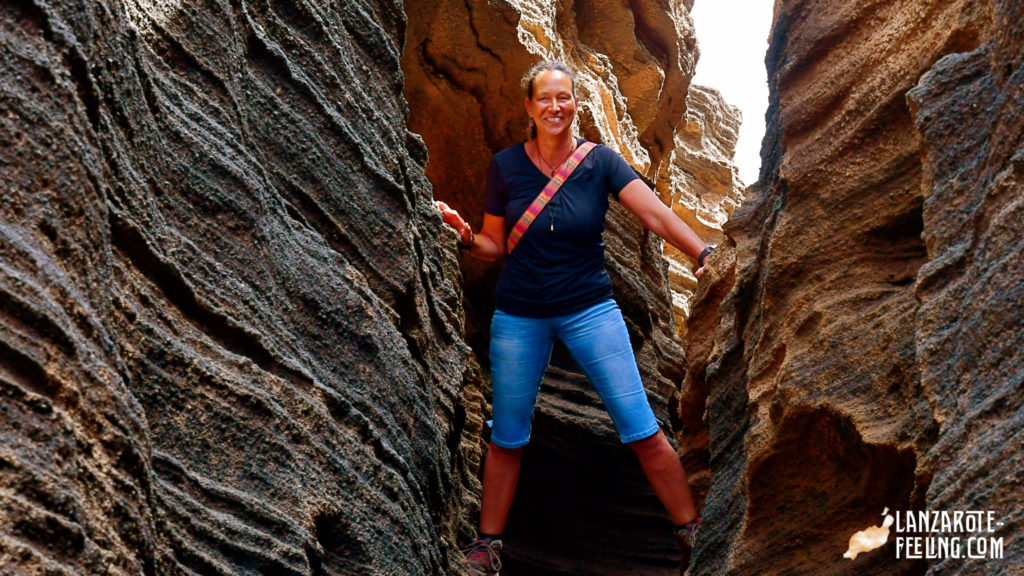 After a short rest, where we can strengthen ourselves for the ascent, we continue on our way, a little bit up the flank of Montaña Blanca. The path now climbs about 120 meters in altitude over a length of almost one kilometer – until we reach the old system for water collection, which was built and installed here at the beginning of the 20th century.
During a rest we can visit parts of the system and also learn about the background and the functioning of this system.
As we continue, we first descend and our view sweeps over Tias and Puerto del Carmen to the Ajaches in the south.
Before reaching the first farmsteads of the foothills of Tias, we turn north to continue around Montaña Blanca in a clockwise direction.
There is a short ascent to the saddle between El Morrete and Montaña Blanca, which invites us for a last rest with beautiful views, before we return on a small path to the village of Montaña Blanca.
Panoramic tour with Lanzarote-Feeling-effect.
This hike owes its medium difficulty to the length of the route, the climbs and the irregular ground that characterizes large parts of this tour.
Total duration: 4 hrs.
Net walking time: 2 hours 30′
Distance: 7.5 km
Terrain: 3/5 you should be able to walk steadily on uneven ground
Difficulty: 3/5
Meeting point: will be agreed upon individually
Price: € 45,– p.p.
Category: Hike / moderately difficult
Comment: Approx. 300 meters of ascent and descent spread over several stages.
category: Hiking / moderate difficulty
comment: Roughly 300 meters of ascend and descend spread on several parts of the track
Arrival with your own or rented car – pick up for an extra charge.
Refreshment possible afterwards – participation is optional.
You should have the following with you: Sun protection, sufficient water (approx. 1 l per person), snack, a light jacket – if it gets windy, photo equipment, sturdy shoes/closed shoes
Please note: there is no possibility to buy drinks or snacks on the way.