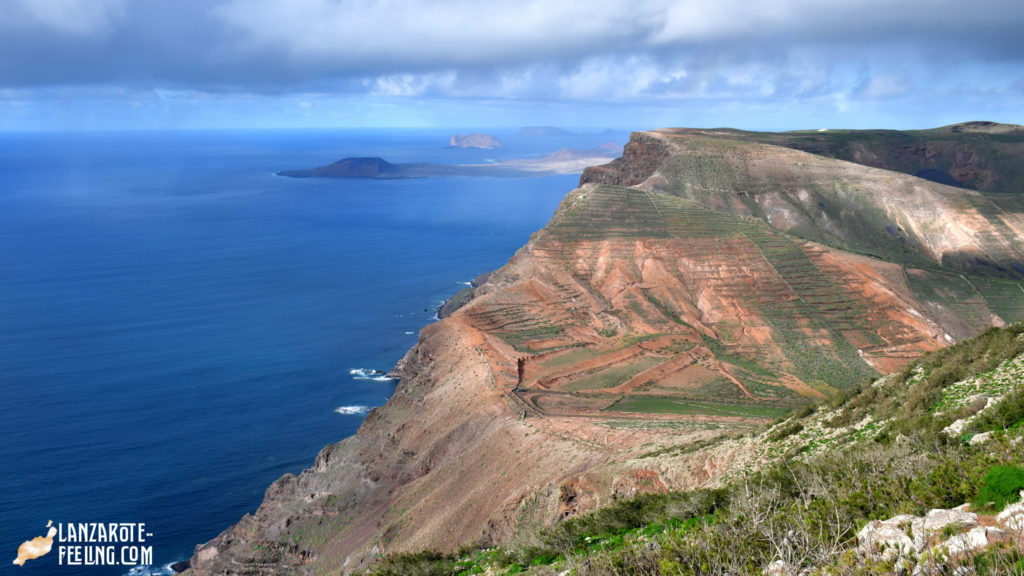 This really easy and also very flat tour leads us from the little forest (El Bosquecillo) to the table mountain "Aganada" near Haria.
We walk on an unpaved path, which is uneven, but for Lanzarote conditions very well passable. With a buggy you can even take small children on this tour – if you don't want to carry them. From time to time we leave this path to reach viewpoints that give us different insights into the landscape in the north of the island around the valley of the 1000 palms and also the archipielago Chinijo – Lanzarote-Feeling at its best.
As always, on our way there will be a lot of informative and entertaining information about flora and fauna and of course you will also learn what the "little Forest" is all about.
Total duration: 3 hrs.
Net walking time: 1.5 hours
Distance: 5km
Terrain: 1/5
Difficulty: 1/5
Meeting point: will be aggreed upon individually
Price: 39€
Arrival with your own or rented car – pick up for an extra charge.
Refreshment possible afterwards – participation is optional.
You should have the following with you: Sun protection, sufficient water (approx. 1 l per person), snack, a light jacket – if it gets windy, photo equipment, sturdy shoes/closed shoes
Please note: there is no possibility to buy drinks or snacks on the way.