The Caldera Blanca is the biggest volcanic crater of the island and (almost) circular. The impressive view from the crater rim is a must for Lanzarote lovers.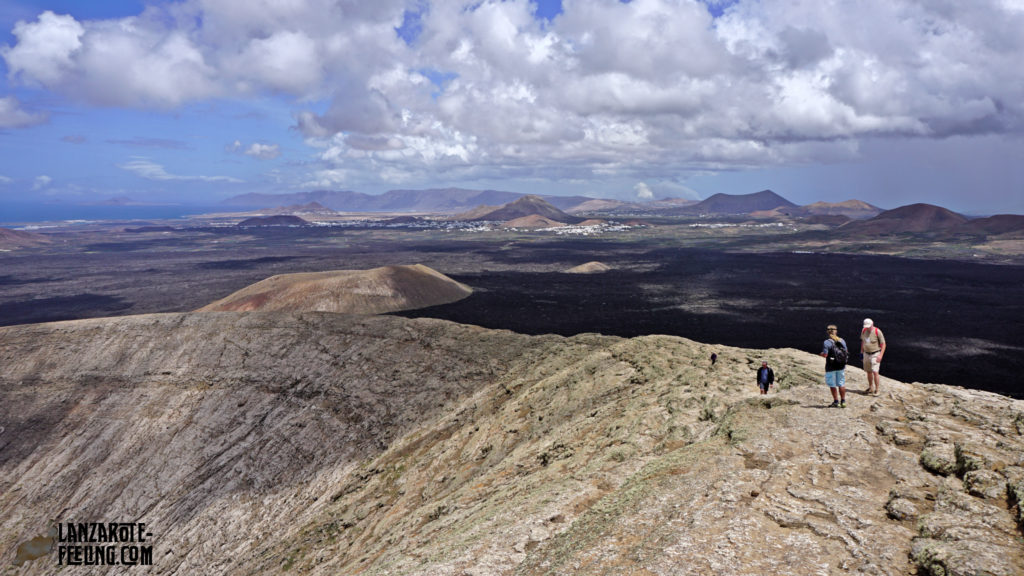 We start this hike directly at the foot of the Caldera Blanca.
After a short ascent of about 15 minutes we are already standing on the crater rim and most people who look into the Caldera Blanca for the first time hardly get their mouths closed in amazement.
However, we still have a good 200 meters of altitude (and about 1000m path) before we can make a longer rest at the summit. We take our time and enjoy the ever changing views of the surrounding lava sea until we finally reach the highest point of the crater.
Most of the time we meet Agathe and Arthur there, two ravens speculating on a snack, which we always bring along.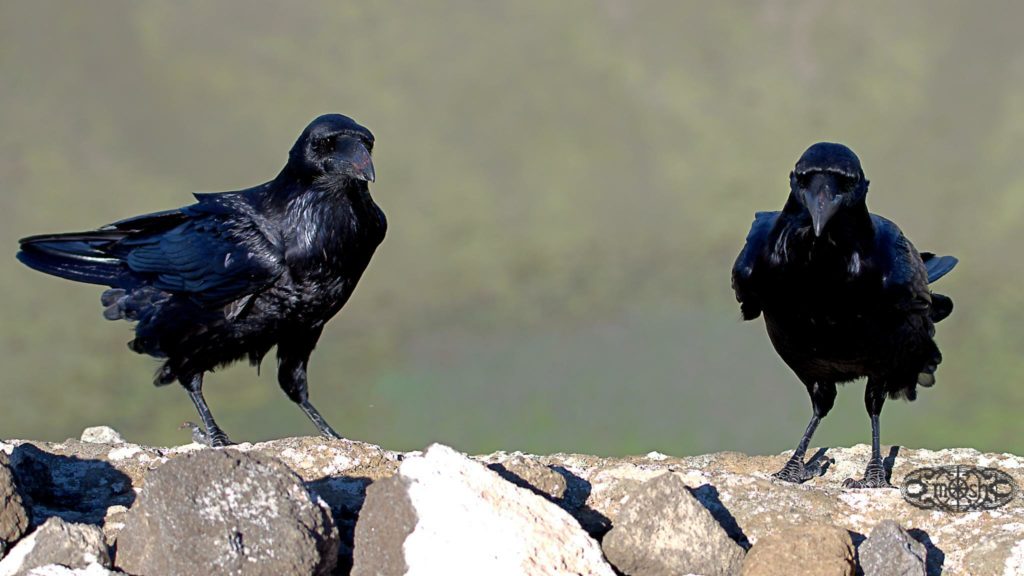 After an extensive rest we slowly descend counterclockwise on a very walkable path on the crater until we have circled the crater about 3/4 of the way. Here we take another short break before we descend to the foot of this imposing volcano via a goat path. We reach very comfortably the dammed up lava, between La Caldereta and Caldera Blanca, which catapults us directly into the time of the volcanic eruptions in the 18th century. Along this lava flow we finally return to the starting point.
Of course there is a lot of valuable information about flora and fauna as well as the geology(volcanoes) of Lanzarote on this – as on all other tours. Lanzarote feeling at its best!
Total duration: 4 hrs.
Net walking time: 2 hrs 30′.
Distance: 6km
Terrain: 2/5 you should be able to walk stably on uneven ground
Difficulty: 3/5
Meeting point: Tinajo sports field,/ Avenida Volcanes 51
Price: € 49,– p.p.
Category: Hiking / strenuous
Comment: other variants of this tour are on offer – a total of 7 tours from 4 different starting points.
Arrival with your own or rented car – pick up for an extra charge.
Refreshment possible afterwards – participation is optional.
You should have the following with you: Sun protection, sufficient water (approx. 1 l per person), snack, a light jacket – if it gets windy, photo equipment, sturdy shoes/closed shoes
Please note: there is no possibility to buy drinks or snacks on the way.