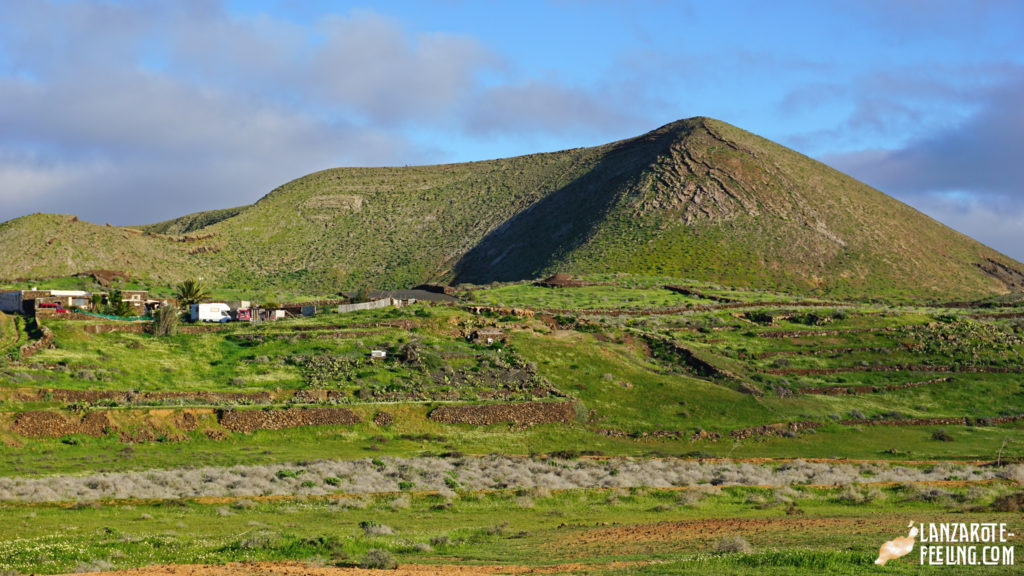 Easy hike in the footsteps of the indigenous people/ancient Canarians/Mahos (Guanches).
We hike around the sacred mountain Güenia near Guatiza.
On this scenic hike we learn a lot about the life and culture of the Old Canarians, who were called "Mahos" on Lanzarote. After a short ascent, we briefly enter the crater of this mighty volcano and go into the relics of the indigenous people, which we find there in the form of remains of a small settlement.
We then circle the volcano halfway up before descending the southern flank to reach a Maho ceremonial site where there is a lithophone (sound stone). Here we take a break and fortify ourselves before returning to the higher trail.
During the further circumambulation we also go into the possible astronomical observations, which the Mahos have based their calendar on. We also reach an observation point with an amazing view of this sacred volcano.
Shortly before we return to the road, we pass a rock with a few petroglyphs.
Lanzarote-Feeling in a very special way.
Total walking time: 4 hours
Net walking time: 2 hours
Distance: 6km
Terrain: 2/5 you should be able to walk stable on uneven ground
Difficulty: 2/5
Meeting point: Jardin de Cactus Guatiza
Price: € 45,– p.p.
Category: Hike / easy
Arrival with your own or rented car – pick up for an extra charge.
Refreshment possible afterwards – participation is optional.
You should have the following with you: Sun protection, sufficient water (approx. 1 l per person), snack, a light jacket – if it gets windy, photo equipment, sturdy shoes/closed shoes
Please note: there is no possibility to buy drinks or snacks on the way.