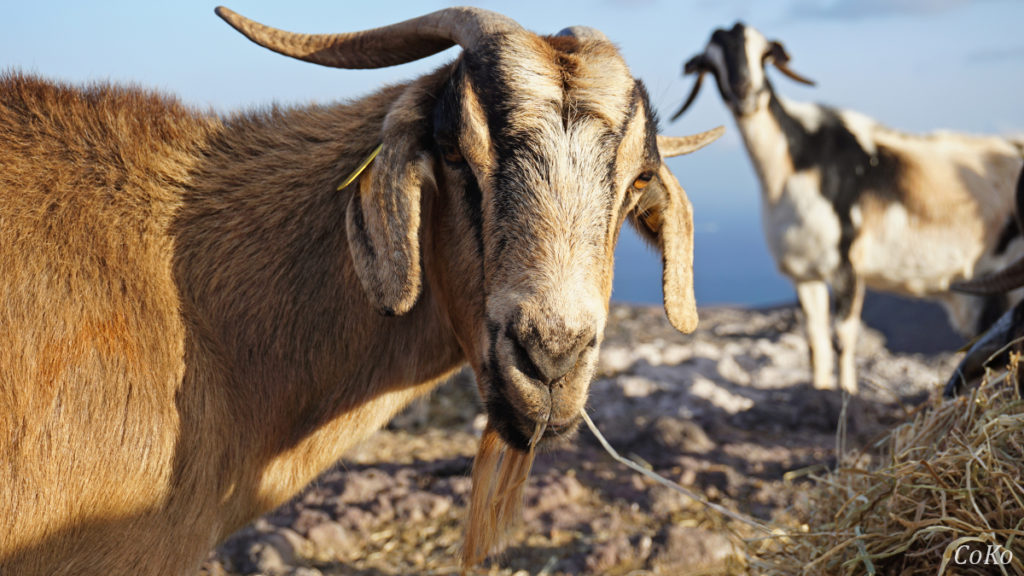 We ascend from Femes in the direction of Pico Aceitunas. There we see a sacred place of the natives and a necropolis of the same. After some explanations and a short rest, we continue to the Degollada de Portuges. We then circle Pico Redondo in a southerly direction. After about 2 hours we reach a small finca where we take a longer break. Afterwards we continue with fantastic views of the Valle Higuera. On narrow paths we then reach the goat farm in Femes, from where we return to the starting point. Of course there will be interesting and entertaining information about flora & fauna, as well as history and geology on this – as on all other tours of ours. Just Lanzarote feeling.
Length: 9 km
Duration: approx. 4 hours incl. breaks
Difficulty: 3 of 5 moderately difficult
Terrain: 3 out of 5; rocky, path with scree and picon. It is always slightly uphill and downhill. You should be able to walk stably on uneven ground. This tour should be doable even with a fear of heights – but please let us know in advance. Thank you.
Price: €45,– per person
Arrival with your own or rented car – pick up for an extra charge.
Refreshment possible afterwards – participation is optional.
You should have the following with you: Sun protection, sufficient water (approx. 1 l per person), snack, a light jacket – if it gets windy, photo equipment, sturdy shoes/closed shoes
Please note: there is no possibility to buy drinks or snacks on the way.