Hike with very nice views in the south of Lanzarote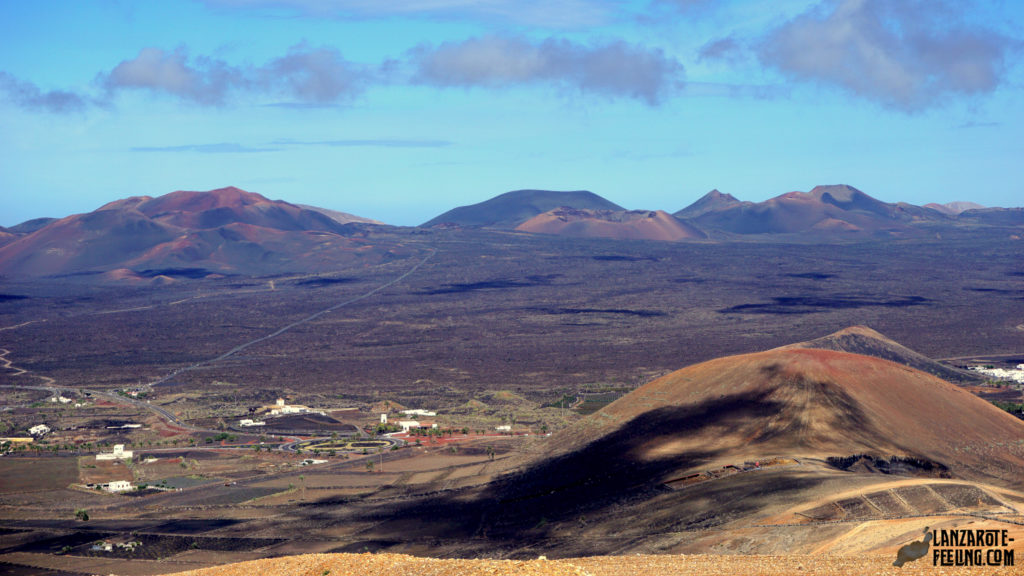 We start near the village of Las Casitas de Femés and climb onto the Caldera Gritana, from where we reach the Atalaya de Femés via Tablero and other hills (Los Lomos). On the way we will have fantastic views of Timanfaya National Park, as well as the picturesque towns of Yaiza and Uga and the high valley of La Degollada. The Atalaya de Femés is the second highest peak on Lanzarote and from here we enjoy the wide view over Playa Blanca and the strait La Bocaina, all the way over to Fuerteventura.
Length: approx. 7.5 km
Duration: approx. 4 hours incl. breaks
Difficulty: 3 of 5 medium
Terrain: 2 out of 5 – scree, sand and rocky ground, several smaller climbs alternate with flatter sections. You should be able to walk stably on uneven ground. This hike should be well doable even with existing fear of heights, but please inform us in advance if necessary.
Price: € 45,–
Arrival with your own or rented car – pick up for an extra charge.
Refreshment possible afterwards – participation is optional.
You should have the following with you: Sun protection, sufficient water (approx. 1 l per person), snack, a light jacket – if it gets windy, photo equipment, sturdy shoes/closed shoes
Please note: there is no possibility to buy drinks or snacks on the way.
Note on the procedure for track walks (in contrary to circular walks): The meeting point is usually also the destination of the hike. After we have met at the meeting point, we leave one or two cars there. Then we drive with one or two cars to the starting point where the hike begins. At the end of the hike we reach the meeting point and take the cars parked there and then drive back to the starting point of the hike to pick up the remaining cars. Therefore we ask you to allow a little more time for this organizational necessity.