Wonderful and easy hike with small climbs and beautiful views around Haría.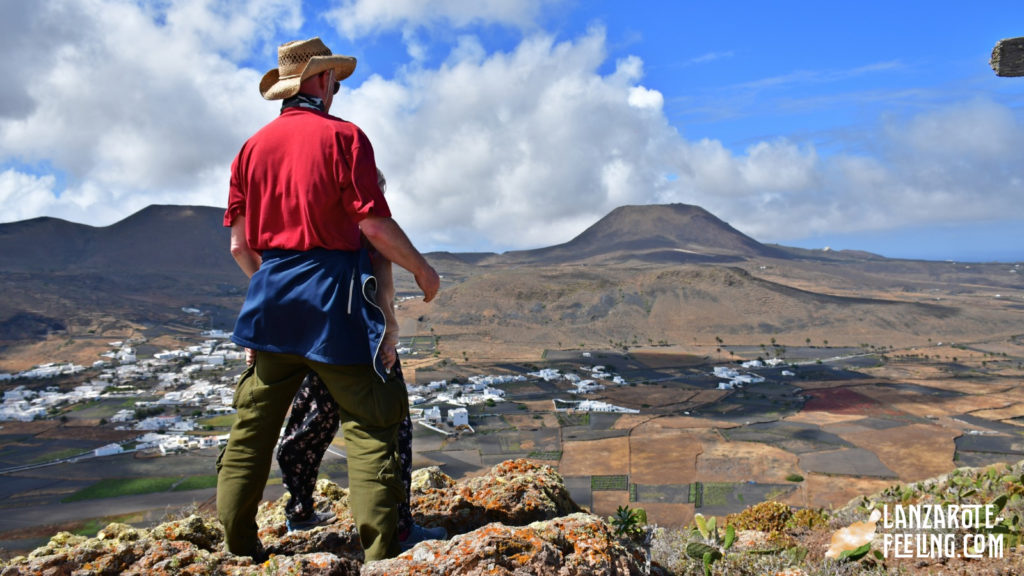 This family-friendly hike starts between the two villages Maguéz and Haría – located in the north of the island of Lanzarote. There we enter the little-known but all the more enchanting Barranco Ternesía.
This Barranco is a jewel, and offers in winter an incredibly diverse vegetation. But also in summer we like to show you the peculiarities that are hidden there.
The further course of the barranco leads us to the picturesque town of Haría with its Moorish ambience. After about 500m we leave Haría in northern direction and walk uphill on an unpaved road towards "Atalaya de Haría", where we have a first big rest before we continue towards the summit. On the circular route around this small mesa we see the picturesque town of Haría from different perspectives and there are fantastic photo opportunities before we take another break on the summit, during which we enjoy the definitely most beautiful view of the village of Maguéz.
The way back to the starting point is an easy descent through a meadow and a wide path, passing picturesque agricultural fincas. As on all hikes, you will receive valuable and entertaining information about flora and fauna, as well as history and geology.
Total duration: 3 hours 30′
Net walking time: 2 hours
Length: 5,5km
Terrain: 2/5 you should be able to walk steadily on uneven ground
Difficulty: 2/5
Meeting point: Arrieta gas station
Price: € 45,– p.p.
Arrival with your own or rented car – pick up for an extra charge.
Refreshment possible afterwards – participation is optional.
You should have the following with you: Sun protection, sufficient water (approx. 1 l per person), snack, a light jacket – if it gets windy, photo equipment, sturdy shoes/closed shoes
Please note: there is no possibility to buy drinks or snacks on the way.
Category: Hiking-Excursion / easy